Popular Posts
Feel free to share! Tweet

Tweet   These are all questions about trying to conceive posed in the last 2-3 days .  I did not edit them at all.  I didn't w...

On 1/3/12, I received a 10,000 mIU/ml shot of HCG, the same hormone that a pregnancy test is designed to test for.  It's purpose is to ...

There is a phenomenon that, unless you have had a miscarriage or deal with infertility, you will never be aware of. A woman can go years an...

Blog Archive

About Me
God has blessed me tremendously with an amazing husband, Doug, and two gorgeous little boys, Gavin and Joey. It has always been a dream of mine to have a large family but God may have other plans. I had a series of 6 consecutive early miscarriages when trying for baby #2. We are currently trying for baby #3 after our 7th miscarriage. I am faithful that God's plan is perfect, even when I am not happy about it. I love comments and meeting new followers so please don't be shy!
View my complete profile


Saturday, July 9, 2011
Since Gavin was born, Doug was really hopeful that I would home school our children. We would have various conversations over the years and I always could tell that, while our conversations were left open ended, he was pretty sure that homeschooling was what was best for our children. Not that it is necessary, but my degree is in education. I taught other people's children for a few years before my finding my dream job of writing behavior support plans for adults with mental retardation and/or developmental delays. So, I should be qualified. But am I really?
I am pretty sure that this is the route I want to go but when the time comes to make it official, I'm afraid that I will panic. What if Doug's health is more involved and I am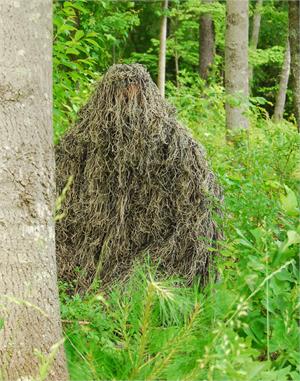 needing to tend to him more often. What if Gavin's learning needs exceed what I feel qualified to teach? I can barely get the dishes done, laundry folded, and shower, let alone actively teach my children everything they need to know to be successful adults. Come on! Who am I fooling? I don't get the laundry done now. The dishes are an all day event done in 15 second intervals between policing Gavin and Joey, and removing every inedible item within a 3 mile radius from Joey's mouth. And shower? This weekend I shaved my legs for the first time in two weeks. No wait. It was longer! I shaved around the time I ovulated! You are welcome, Doug. That was the 16th of June.
So adding schooling on top of this sounds to be impossible. And what about if a third (or dare I say a fourth) child enters into the equation? How would I ever be able to teach my children if I am nursing a newborn, changing diapers on a toddler, and cooking an edible dinner for my family? My legs would have hair like a neanderthal and I would have to look into how to manage dreadlocks.
This is the inner dialogue I have on almost a daily basis. I want to, but how can I? I can do it but can I do it well? Will I be short changing my children? Will they get the best education? Will being taught by the people who love them the most, make up for the fact that their mom could pass for a wilder beast with piles of laundry at each end of the sofa instead of homemade pillows?
I would love to hear from all of the moms out there (present and future) who are facing or faced this decision. Were you sure? Did you have reservations? Do you have any advice or resources that you found helpful? Am I crazy for thinking (at times) that I just can't handle anything else?
Tweet