Popular Posts
Feel free to share! Tweet

Tweet   These are all questions about trying to conceive posed in the last 2-3 days .  I did not edit them at all.  I didn't w...

On 1/3/12, I received a 10,000 mIU/ml shot of HCG, the same hormone that a pregnancy test is designed to test for.  It's purpose is to ...

There is a phenomenon that, unless you have had a miscarriage or deal with infertility, you will never be aware of. A woman can go years an...

Blog Archive

About Me
God has blessed me tremendously with an amazing husband, Doug, and two gorgeous little boys, Gavin and Joey. It has always been a dream of mine to have a large family but God may have other plans. I had a series of 6 consecutive early miscarriages when trying for baby #2. We are currently trying for baby #3 after our 7th miscarriage. I am faithful that God's plan is perfect, even when I am not happy about it. I love comments and meeting new followers so please don't be shy!
View my complete profile


Friday, April 13, 2012
I miss blogging. I miss being able to sit down when I have time and just write about what I feel like writing. I love doing giveaways but I am starting to think that 30 is borderline insane! I am toying with the idea of having a giveaway sprint and just posting several at one time so I can have a break during the week. Any thoughts? Protesters? Angry mobs?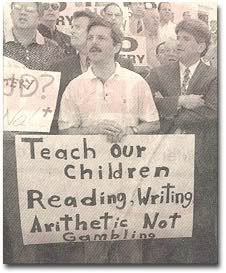 I tested today and got a BFN. Not really feeling it this cycle. I have this completely silly yet accurate test that works for me. What is even better? It is free! When I fall asleep, I am usually on my side. Then in the night, like most people, I will turn, readjust, and get into the most comfortable position. When I am pregnant I am not able to sleep on my stomach. If I wake up and find myself on my stomach after 8 or 9 days past ovulation, it has always been a bust. This morning not only was I sleeping on my stomach, I couldn't have been more comfortable. So, while I would have loved to have a December 25th due date, I will be just as thrilled for a January baby.
I bought a bread machine so that I could see if I could start baking some gluten free breads. Today, as I type this, I am making some "Gluten Free Cheesy Loaf" to go along with a gluten free pasta dinner. If this turns out half as good as the Gluten Free Pizza I made last night, I will be thrilled!
Tomorrow, I am super excited to be meeting "Skidd." She joined the super secret facebook group I started a while ago and I am so blessed to have been able to get to know her. I have been thinking about how cool this is going to be for the last week. This morning, my brain played a dreamy joke on me. I was up early with Gavin but fell back to sleep and had just enough time to drift into a dream starring "Skidd." She showed up at my door and I was really excited to meet her. You know how they say you can't trust an internet person to be honest about who they really are? In my dream "Skidd" wasn't the cute Caucasian with glasses. She was about 3 feet tall and when I awkwardly greeted her with a hug, I accidentally picked her up. Ha Ha Ha Then when I looked at her again, she was not only teeny, she was Indian too. So strange! But I am so excited to meet her for some Mexican food and maybe, if I am feeling inspired, I'll pee on a stick in the restaurant bathroom. I am pretty sure that if I want to have a positive pregnancy test, getting one with an Indian dwarf in a Mexican restaurant bathroom is the way I want to do it!
Not me. LOL
I hope you all have a great weekend! Be on the look out for the giveaways!