Popular Posts
Feel free to share! Tweet

Tweet   These are all questions about trying to conceive posed in the last 2-3 days .  I did not edit them at all.  I didn't w...

On 1/3/12, I received a 10,000 mIU/ml shot of HCG, the same hormone that a pregnancy test is designed to test for.  It's purpose is to ...

There is a phenomenon that, unless you have had a miscarriage or deal with infertility, you will never be aware of. A woman can go years an...

Blog Archive

About Me
God has blessed me tremendously with an amazing husband, Doug, and two gorgeous little boys, Gavin and Joey. It has always been a dream of mine to have a large family but God may have other plans. I had a series of 6 consecutive early miscarriages when trying for baby #2. We are currently trying for baby #3 after our 7th miscarriage. I am faithful that God's plan is perfect, even when I am not happy about it. I love comments and meeting new followers so please don't be shy!
View my complete profile


Saturday, July 2, 2011
This page was designed by a very strong and amazing woman, who happens to have a super awesome name. After reading just a few of
her posts
, I was hooked. Maria's journey is eloquently shared in a very personal and inviting way. I couldn't help but want to be in her cheering section. After a few e-mails and messages between us, I have learned that behind the blog she is the kind of woman you want to have in your corner. She is so caring, supportive, and genuinely hopeful for everyone she comes into contact with. She is going to make a wonderful mother one day. She is officially on my list of "internet friends" that I would love to meet in real life one day.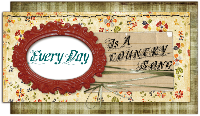 She has sent me two designs so be looking for her other design in the days to come!
Design #6
Tweet